The French version of the site is currently undergoing maintenance work and is unavailable.
Conferences
Paris 2013
Encountering the Other in Wartime: The Great War as an intercultural moment?
Saturday, 26 October 2013 to Sunday, 27 October 2013
The 7th Conference of the International Society for First World War Studies, held in Paris at the Cité de l'Immigration and the German Historical Institute on 26 – 27th September 2013.
Call For Papers
Up to the present day, the multinational nature of the First World War has mainly been conceptualised as the interstate confrontation of major allied powers. The Other is first and foremost the enemy; militarily and culturally the opposition. However, the Great War was also a time of unprecedented intermingling and circulation within the coalitions. Metropolitan and colonial soldiers, civilian workers, refugees and displaced persons left their familiar frame of reference by the millions. The conflict thus also constituted a change of scene for good or bad, a confrontation with social and cultural otherness, with different landscapes, at all scales for the belligerent societies (empires, nation states, local communities). How were the necessary movements conceptualised and organized in the logic of the multinational conflict? What forms did contacts between people of different origins take when they were confronted by the war? How were they experienced? How does the idea of belonging to a community, crucial to recent research on combat endurance, fit into the intercultural logic at all scales? To what extent did constructions of identity which feed on the perception of the other, evolve as such contacts occurred? How were they represented? Finally, what was the heritage of these contacts in the medium or long term?
In this perspective, transnational and comparative approaches are encouraged. Papers might consider the following aspects:
Submission Guidelines
Applicants are asked to submit before 30th January 2013 a 300-word-abstract (in English or French) of the proposed paper and a curriculum vitae.
Submission Email Address:

Call for Papers Now Closed

Closing Date for Submissions:

30th January 2013
Call for Papers Now Closed
Call for Papers Now Closed
Conference Venue Details
For conference participants and other society members there will be welcome drinks on the evening of Wednesday, 25th September 2013 at the German Historical Institute Paris. For the second day, we will return to the German Historical Institute.
Conference Delegates
A
Marianne Amar

Cité nationale de l'histoire de l'immigration
B
Suzanne Bardgett

Imperial War Museum

Annette Becker

Paris Ouest-Nanterre La Défense

Pavlina Bobic

Birmingham University

John Boonstra

University of Wisconsin-Madison

Marjolaine Boutet

Université de Picardie-Jules Verne

Raphaelle Branche

Université de Paris 1

Heiko Brendel

University of Mainz

Pauline Breton

Paris Ouest-Nanterre La Défense
C
Laurence Campa

Paris-XII-Val-de-Marne

Henri Cao

efarco

James Connolly

King's College London

Olivier Cosson

Revue Mil Neuf Cent, EHESS

Emmanuelle Cronier

University of Birmingham
D
Ken Daimaru

Université Paris Ouest Nanterre La Defense

Santanu Das

King's College London

Emmanuel Debruyne

Université catholique de Louvain

Sophie Delaporte

Université de Picardie - Jules Verne

Victor Demiaux

EHESS

Romain Devauchelle

Paris Ouest - HU zu Berlin

Alexis Diagne Thevenod

Paris-Sorbonne

Wolfram Dornik

LBI for Research on the Consequences of War

Alex Dowdall

Trinity College Dublin

Cloé Drieu

CNRS
E
F
Alice Faroche

Université de Troyes

Romain Fathi

The University of Queensland (Australia) and Sciences Po (Paris)

Richard Fogarty

University at Albany, SUNY
G
Rachel Gillett

Harvard University

Ghislaine Glasson Deschaumes

Université Paris Ouest-labex Les passés dans le présent

Beate Gödde-Baumanns

Elizabeth Greenhalgh

University of New South Wales, Australian Defence Force Academy

Hélène Guillot

Service historique de la Défense
H
Franziska Heimburger

EHESS

Luna Hoppe

Deutsches historisches Institut

John Horne

Trinity College Dublin

Anja Huber

University of Bern
J
Heather Jones

The London School of Economics and Political Science

Elise Julien

Institut d'Etudes politiques de Lille / IRHiS CNRS-Lille 3
K
Thérèse Krempp

EHESS

Samuël Kruizinga

University of Amsterdam
L
Loiseau Laurent

Arts, Découvertes & Citoyennetés

Amandine Lauro

Université Libre de Bruxelles

Julie Le Gac

ENS de Cachan

Jean-Yves Le Naour

Paul Lenormand

Sciences Po

Zanoun Louisa
M
Jenny Macleod

University of Hull

Edward Madigan

Royal Holloway, University of London

Bruni Manz

Elisa Marcobelli

IHA Paris/EHESS

Nicolas Mariot

CNRS

Sarah-Jane Mathieu

University of Minnesota

David McDonald

University of Wisconsin-Madison

Sadia McEvoy

King's College London

Jessica Meyer

University of Leeds

Claire Morelon

Sciences Po / University of Birmingham
N
Pap Ndiaye

Sciences-Po Paris
O
Augusto Oliveira

UFRGS - Bresil
P
Andrey Pavlov

Saint-Petersburg State University, Russia

Mauro Pellegrini

Museo della Guerra - Centro Permanente di Documentazione e Studio della Grande Guerra in Lombardia - Temù - BS - Italy

Heather Perry

University of North Carolina Charlotte

Nella Porqueddu

Trinity College Dublin

Rémy Porte

DCSSA

Sara Prieto

Universidad de Alicante

Pierre Purseigle

Yale University / University of Warwick
R
Lena Radauer

Albert-Ludwigs-Universität Freiburg

Leonid Rein

International Institute for Holocaust Research Yad Vashem, Jerusalem Israel

Patricia Rochais

Education Nationale

Laura Rowe

University of Exeter

Anne Ruel

Mario Ruiz

Hofstra
S
Emmanuel Saint-Fuscien

EHESS

Martina Salvante

Trinity College Dublin

Dennis Showalter

Colorado College

Anne Sigaud

Musée Albert-Kahn

Paul Simmons

Moscow State University

John Steinberg

Austin Peay State University
T
María Inés Tato

CONICET/University of Buenos Aires

Christina Theodosiou

Paris 1/IRSEM

Fabien Théofilakis

WZB

Helena Trnkova

Montpellier
V
Christine Van Everbroeck

Musée royal de l'Armée et d'Histoire militaire, Bruxelles

Rian van Meeteren

independent military historian, chairman Dutch branch Western Front Association

Caterina Verdickt

UA - Henri Vande Velde Instituut

Clémentine Vidal-Naquet

EHESS
W
Arndt Weinrich

DHI

Vanda Wilcox

John Cabot University
Z
Bérénice Zunino

Paris-Sorbonne / IFHA
Organising Committee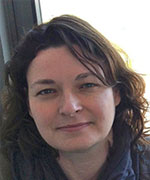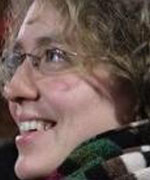 Elisa Marcobelli

DHI Paris/EHESS Paris

Claire Morelon

Centre d'Histoire de Sciences-Po, Paris

Clémentine Vidal-Naquet

EHESS Paris
Scientific Committee
Tobias Arand

(University of Ludwigsburg)

Jean-Jacques Becker

(Université Paris-Ouest Nanterre-LaDéfense)

Fabienne Bock

(Université Paris-Est Marne-la-Vallée)